Cedrec Homeshow 2022 - Environment & Safety
---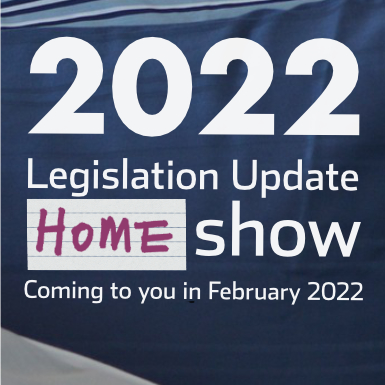 Each venue for our 2022 Roadshow will have a maximum capacity of 80 people to help keep them as COVID secure as possible and reduce the chance of any cancellations.
So nobody misses out, we've decided to run our Homeshow again as well, beamed directly into your home and workplace!
Online webinar
We're going to run the event as an online webinar in February
It will be around 1 hour, and it will be a combined environment and health and safety session.
The format will be exactly what you're used to; a look back over all the important legislation from 2021, and a look forward to what's coming up in 2022. We'll take you through all the changes key changes and everything in-between.
We'll pick up any questions you have throughtout the event too, using the webinar software to answer your queries in real time, making it as interactive as possible.
Cost
The Homeshow will cost £25 per person.
We'll require payment from you before you access the webinar.
When is it?
To make things as easy as possible for you, we're going to run two webinars in February.
The content in each one will be the same, so just book whichever one suits you best.
We'll make the webinar available to you after the date too, so you don't need to worry if you miss it live.
How do I book?
You can use our normal booking system to reserve your place.
Just pick the date that suits you best from the options below and fill in your details!
This presentation will be given at the following locations:
| City | Venue | Date | Time | Price | Flyer (PDF) | Register | |
| --- | --- | --- | --- | --- | --- | --- | --- |
| Online | Webinar | Feb 10, 2022 | 13:00 | £25.00 | - | | |
| Online | Webinar | Feb 11, 2022 | 13:00 | £25.00 | - | | |