Cedrec Recharge: Safety (in person)
---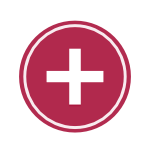 Cedrec Recharge Safety
Keeping up with legislation whilst you're juggling your role in health and safety can be a tricky skill to master
Luckily, Cedrec is here to make it so much easier to do just that, with our in person, Cedrec Recharge sessions.
Aim of the course
This half-day course will cover all the main legal requirements you need to know. We'll go through the legislation explaining why it exists, what it says and what you need to do to comply. We'll cover topics like:
Managing health and safety;
Welfare in the working environment;
Buildings and premises;
Work equipment;
Work activities;
Hazardous substances.
Who should attend?
This course is suitable for all levels of knowledge and in particular:
those who have legal compliance responsibilities in the organisation;
existing management system responsibilities who want to recharge their knowledge;
new system managers who need an introduction into legal compliance; and
internal auditors who need to update their understanding of compliance issues.
Please note, this course covers legislation in England, Wales and Scotland. If you're interested in some Northern Ireland content, please drop us a line us to discuss some options.
What's included?
PDF copy of the slides used during the course;
Cedrec CPD certificate.
Course details
This is an in person course, which can run either at Cedrec's training room in Gateshead, or we can deliver it at your site for groups of three or more!
It is a half-day course, lasting three hours.
We can also run this Recharge course as an online webinar. Click here for more information.
Cost
Attendance at Cedrec's Clarity House training room, Gateshead (half-day): from £225 per person.

Delivered in-house at your organisation for three or more people (half-day): call for pricing options.
If possible, payment for courses should be by credit card (Stripe online payment).
If you prefer, we can invoice you. But you must provide us with a PO to reference on the invoice. If you do not provide one, then you won't get a link to join the course.