ISO 45001: A Safety Odyssey
---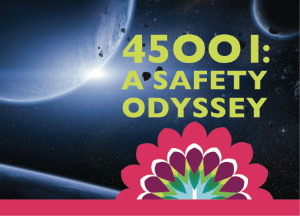 Join us in Gateshead, London, Birmingham or Manchester, as our consultancy team who bring you the Roadshow every year, deliver a seminar discussing the new ISO 45001 standard.
We'll be providing information, the chance to fire away any questions you have, and of course, refreshments!
All this for £25 per person you'll get:
CPD
a copy of the slides and,
(we hope!) that feeling of being informed and ready to tackle this new standard!
See you there!
This presentation will be given at the following locations: