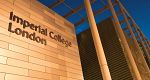 Cedrec assists imperial college with ISO 14001
PRESS INFORMATION
1st December 2015
Cedrec assists imperial college with ISO 14001
North East-based legislation analysts Cedrec have helped Imperial College London's Energy and Environment department towards environmental compliance for ISO14001 accreditation.
Imperial College required Cedrec's advice to compile its environmental legal register to comply with the ISO14001 Environmental Management System for the Support Services Division of the department.
The college's Energy and Environment Department undertakes energy intensive research work as a science-based higher-education institution, with a reputation for excellence in teaching and research.
The college recognised that energy management is a high priority due to the effect that its operations and activities have on the environment and that it has a responsibility to limit these effects in order to safeguard the environment for future generations.
Some of the key challenges in making sure the department were compliant with environmental legislation was putting in place a formal legal register, which had not previously existed. This meant staff had been aware of their responsibilities but in an unstructured way.
Cedrec were able to help the college to develop the legal register and identify elements of the legislation that had initially been assumed did not need to be complied with.
As well as the formal requirements of ISO140001 accreditation, the college sought advice to implement improved awareness of environmental matters through the appropriate staff training, adoption of 'best practice' in its operations, seeking opportunities to develop environmental awareness in students through academic and pastoral programmes and the facilitation of research in sustainability.
Sara Muir, head of energy and environment at Imperial College, said: "The advantage in our relationship with Cedrec is that we are able to contact them with a query and know they have the expertise to respond with something you can rely on. A case in point would be our recent queries over SF6 emissions legislation.
"The college previously undertook a sustainability consultancy from Loreus. They helped us identify Cedrec as the preferred organisation for legislation analysis, and came highly recommended by them.
"Our ongoing annual subscription to Cedrec's service is very valuable as we can rely on them for ongoing advice and support. In particular, their annual Legislation Update Roadshows are very good value for money and gives us confidence that we will find out about new legislation that will apply to us without having to scour various news sources for every bulletin or update."
-ENDS-
Media enquiries: James Dunbar, MHW PR Ltd. Tel: 0191 233 1300. Fax: 0191 233 9530. Email james@mhwpr.co.uk
Notes to editors
About Cedrec
Cedrec specialises in providing public and private sector organisations with help and advice in understanding, interpreting and complying with environmental and safety legislation. The company offers a range of specialist consultancy and subscriptions services. At a glance:
Sunderland-based Cedrec takes environmental and safety legislation from the UK and Europe and makes it easy to understand.
Specialising in both subscriptions and as consultants, they can help you with legal compliance if you have a management system like ISO 14001 or OHSAS 18001 in place, or you're working towards one.
Cedrec's online system is updated daily as new legislation and policy comes in. As a subscriber, customers can locate and access all the information required using a unique structure, clear menus and custom built search engine.
A one-to-one consultancy service covers key aspects of management systems including legislation compliance reviews, registers of legislation, gap analysis, aspects and impacts and even desk research.
Environmental legislation: Cedrec Environmental provides plain English information on legislation to enable subscribers to understand and stay up-to-date with ever changing environmental law and its implications. Cedrec Environmental is beneficial to all organisations but especially those seeking to gain or maintain accreditation to ISO 14001 or similar environmental management systems.
Health and Safety legislation: Arranged in an accessible format, Cedrec Health & Safety provides a constant source of reference and assurance for all industries. This includes summaries, amended full text, ACOPs and Guidance for both members and non-members of IOSH.
Cedrec Planning: Offering advice and guidance to individuals, companies and organisations who are seeking planning permission for development projects to navigate the minefield of ever shifting UK planning law.