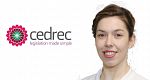 Tougher safety sentencing guidelines on the horizon
PRESS INFORMATION
20th July 2015
Tougher safety sentencing guidelines on the horizon

Improved clarity and simplicity of punishment guidelines related to health and safety failures by companies and organisations are set to be introduced, according to Sunderland-based legislation experts, Cedrec.
The consultation on the new guidelines, proposed by The Sentencing Council, in conjunction with the judiciary, legal practitioners and stakeholders within industries affected by the new guidelines, aims make court judgements more appropriate to both offenders and offences.
The consultation follows the implementation of new environmental guidelines, which came into force in July 2014. The environmental guidelines apply to waste and environmental permitting offences in particular, and can lead to staggeringly high fines.
The proposed guidelines enable prosecutors to deliver sentencing and fines that are more consistent across the country. To decide a reasonable penalty, a '9 step' guide has been released, which follows the model established in sentencing environmental offences. This ranges from compensation and confiscation based on the size and means of any offender and the level of co-operation with the investigation.
Sentencing will be determined depending on company size, then, using the following two factors to calculate the proportional fine: 'harm' and 'likelihood'.
Harm is split into three levels, with 'A' being death and serious injury resulting in life long dependency, 'B' being physical injury and inability to work and 'C' being the remainder of outcomes where charges are applicable, such as minor injuries.
Each level is then divided into three likelihood categories: 'high', 'medium' and 'remote', to create a formula for specific Harm Category's to ascertain the culpability of offenders. Fines will differentiate based on company size and financial circumstances
In the following table, which uses breaches of health and safety legislation as an example, the 'formula' for the fine amount is calculated for an example medium-sized enterprise, usually considered to have a turnover of between £10 million and £50 million.
Very high culpability and Category Level 1 harm is illustrated to give the highest fines available to a medium sized enterprise, per single offence. Therefore, the final fine payable for four offences, as an example, could run to £16 million in the worst case scenario.
These are fines for offences under health and safety legislation
| | | | |
| --- | --- | --- | --- |
| Medium Sized Enterprise Culpability | Harm category | Starting point | Range |
| Very high culpability | Harm Category 1 | £1.6 million | £1 million - £4 million |
| High culpability | Harm Category 2 | £450,000 | £220,000 - £1.2 million |
| High culpability | Harm Category 3 | £210,000 | £100,000 - £550,000 |
Photocaption: Amy Batch (Cedrec Author)
ENDS
Notes to editors.
About Cedrec
Cedrec specialises in providing public and private sector organisations with help and advice in understanding, interpreting and complying with environmental and safety legislation. The company offers a range of specialist consultancy and subscriptions services.
More at www.cedrec.com
Media enquiries: James Dunbar, MHW PR. Tel: 0191 233 1300. Fax: 0191 233 9530. Email james@mhwpr.co.uk