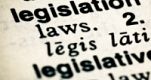 Business and Planning Bill published
Published: 29 Jun 2020
The Government has published the Business and Planning Bill which contains a range of measures aimed at helping businesses and the economy recover from the impact that the Covid-19 pandemic has had.
The provisions of the Bill address different business sectors as well as the planning process, introducing both temporary and permanent changes to legislation which will hopefully make things easier for businesses and the economy to transition from the period of lockdown to recovery.
Background
When lockdown measures were introduced in March 2020 in a bid to tackle and slow down the spread of Covid-19, many businesses had to cease trading. This period will have had an obvious and significant impact on businesses across the UK, all of which now face the strange prospect of re-opening their doors and beginning trade once more in a very different world.
The recovery will, therefore, be difficult without additional support.
That is where this Bill aims to help. Once it receives Royal assent, it will remove some short term obstacles for some business sectors, albeit temporarily, to help them bounce back more quickly following lockdown. Some of the measures proposed in the Bill are described below.
Changes to the planning system
The planning system has faced its own challenges during lockdown but has continued to operate throughout this period to try and support the economy and construction.
However, to ensure the system in England continues to operate effectively and that planning continues to support the construction sector and the economy, the Bill aims to introduce several new temporary measures, including:
a way in which developers can request that working hours on construction sites are extended, where such hours are included as a planning condition on planning permission;
an extension to the expiry of some planning permissions and listed building consents to ensure that planned developments which have not yet been started are given more time to be implemented given the disruption that the pandemic has had on the construction industry;
a similar extension granted in relation to outline planning permission;
more flexibility for the Planning Inspectorate to choose which type of procedure it will use to determine planning appeals - i.e. written representations, hearings or local inquiries (these amendments are permanent). The change will also cover appeals relating to listed buildings and conservation areas and also to hazardous substances consent;
temporary removal of the requirement for the Mayor of London to make the current Spatial Development Strategy available for physical inspection and to allow hard copies to be provided on request.
Goods vehicles
A test certificate issued within the past 12 months is required to use a heavy vehicle such as lorries or buses. However, the Covid-19 pandemic has disrupted the vehicle testing regime and it is assumed that once testing resumes there will be a surge in demand for such tests.
The Bill, therefore, will allow the Driver and Vehicle Standards Agency to manage the demand by prioritising road safety. For example, it may test vehicles used for carrying dangerous goods as a priority, choosing to delay the tests for safer vehicles.
Once again, this is a temporary change implemented as a response to Covid-19.
Bounce Back Loan Schemes
Bounce Back Loan Schemes are a way for small businesses to quickly access loans to help with the economic disruption caused by Covid-19.
Usually, extensive paperwork needs to be submitted for loans and detailed examinations of business plans etc. have to take place. The Bill will allow lenders to rely on self-certification that they meet the eligibility criteria for the scheme and that they can afford to repay the loan. Lenders will, however, continue to carry out fraud checks.
Alcohol licensing
The Bill modifies existing legislation to ensure automatic extensions to on-sales alcohol licences to allow for off-sales, allowing licensed premises to sell alcohol for consumption off the premises if they cannot already do so. This change allows businesses to trade but maintain safe working practices and social distancing measures.
This temporary change will last until September 2021.
Outdoor seating
The Bill provides temporary measures to allow those selling food and drink by introducing a temporary fast-track process to obtain permission to put street furniture, such as tables and chairs, on the pavement outside the premises.
This will help some businesses to operate safely and to enforce social distancing measures whilst helping them to maximise opportunities for income.
For more information, see the: