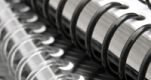 Planning changes expected to be set out soon
Published: 03 Apr 2020
The Budget on 11 March set out that there would be new funding for various planning-related schemes, including:
an extension of the Affordable Homes Programme;
over £1 billion towards around they're currently i70,000 new homes across the country;
almost £650 million to help rough sleepers find permanent accommodation.
Further plans were then set out in a document entitled "Planning for the future", which, amongst other things, set out the Government's ambitions in the following areas:
investing £400m to use brownfield land productively;
ensuring there is enough land to deliver homes in the right places;
speeding up the planning system;
helping first time buyers onto the housing ladder;
creating beautiful and sustainable places, including by revising the National Planning Policy Framework (NPPF) to embed principles of good design;
ensure affordable, safe and secure housing for all;
setting the foundations for greener homes.
Details of how the planning system will be made more efficient and faster are expected to be published in a planning White Paper expected sometime this Spring. This could include measures such as the utilisation of technology to modernise the system and to help communities better understand the planning system. It is expected to set out planning reforms to encourage more building. In particular, it seems there will be an emphasis on good design and housebuilding.
As part of this, the Government set out in "Planning for the future" that it could look to reform planning fees, expand the use of zoning tools (such as Local Development Orders) to support local areas in simplifying the planning process, and to improve the effectiveness of Compulsory Purchase Orders to help speed up the decision-making process.
Furthermore, the Government are expected to publish a Building Safety Bill, aimed at improving building safety standards and create one of the "safest building safety regimes in the world".
Cedrec's take
Many will welcome provisions that will modernise and simplify the planning system, especially if effective and well considered measures are introduced in the forthcoming White Paper. However, the desire to speed up the planning process needs more careful thought. Recent research undertaken by the Local Government Association discovered that over one million homes with planning permission had not been built. The suggestion is therefore that the planning system is not a hindrance to house building. The issue lies with delivery. It is therefore reasonable to question the rationale behind speeding up the planning system, when this could lead to ill-considered development or poor decisions if the speeding-up process is not done effectively.
There is therefore great interest as to what the pending White Paper will set out and also on any consultations for reform launched as a result.
For more information, see: