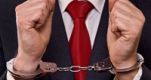 Corporate Manslaughter charge on owner of Bosley Mill
Published: 20 Nov 2019
The owner and operator of a mill in Bosley has been charged with corporate manslaughter, following the death of four people in an explosion in 2015.
Derek Moore, Dorothy Bailey, Jason Shingler and William Barks were all employees of the Wood Flour Mills in Bosley, when they died in July 2015 after the blast at the mill - the mill itself made wood chip products. Owners Wood Treatment Ltd has been subsequently charged with corporate manslaughter.
The explosion that occurred resulted in a 1,000oC inferno which burned intensely for days, before finally ending. At this point the bodies of the victims were then recovered from the wreckage of the mill buildings. The mill dominated the village of Bosley, providing many jobs for the local residents. The Director, George Boden, has been charged with four counts of manslaughter by gross negligence, and one separate charge under the Health and Safety at Work Act 1974. Also managers Phillip Smith and Peter Shingler were charged under that Act.
The Crown Prosecution Service has said in a statement that, "The company, Mr Boden, and two others who were managers for the company, have also been charged with health and safety offences. These decisions were made following a careful review of the evidence presented to us by Cheshire Police as a result of their lengthy and complex joint investigation with the Health and Safety Executive (HSE)".
They are due to appear before Stockport Magistrates' Court on 2 December 2019.