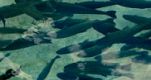 Consultation on the use of biomass or feed to regulate the organic output of salmon fish farming to the environment
Published: 08 Nov 2019
The Scottish Environment Protection Agency (SEPA) has released a consultation that searches for views from the public on the further exploration of methods for how they assess the organic load from a marine pen fish farm in order to ensure that the organic residues don't have a negative impact on the local environments, as well as suggestions for improvements or possible alternative options as a form of regulatory control.
Background
Scotland is the largest Atlantic salmon aquaculture producer in the EU - the third in the world, following Norway and Chile - a contributing factor to this is Scotland's reputation for a high-quality environment, and for abundant freshwater resources. SEPA looks to make the sector a world-leading innovator in methods to reduce the environmental footprint of both food production and supply, whilst maintaining a strong relationship with the neighbouring users of the environment and communities, and where it is valued nationally for its contribution to achieving global food security.
As one of a number of organisations that are regulating finfish aquaculture, SEPA announced in 2018, some firm and evidence-based proposals to help strengthen the regulation of the sector. They have proposed using site-specific limits on the amount of feed that can be fed to farmed fish over a period of time - used as a means to control the amount of organic wastes discharged. This would have represented the move from the existing regulatory controls - those that limit the quantity of organic wastes that are discharged, achieved by setting site-specific limits on the maximum weight that can be held on a farm at any one time.
Scope
This Consultation further explores the methods for how the SEPA assesses the organic load from a marine pen fish farm, in order to ensure that organic residues from farms don't negatively impact local environments. They also look to provide both certainty and transparency to site operators, regulators and communities - they are committed to listening to responses and getting this right, so they have subsequently continued to ask for responses to options for approaches from the broadest possible group of stakeholders, with interests in the regulation of the sector.
SEPA is seeking views on the options that have been identified, their suggestions on how to improve the use of either option, as well as details of any alternative options that they think would work as a regulatory control (including the reasons for why).
Responding to the consultation
The consultation is open from 3 October 2019, until 27 November 2019.
THey best way to respond is by completing an online survey.
For more information, see: