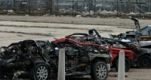 Consultation on evaluating the EU rules in relation to End-of-life vehicles
Published: 22 Aug 2019
The European Commission is seeking views of the public on how well Directive 2000/53/EC on end-of-life vehicles is working and whether the rules it sets out are delivering the expected benefits for the environment.
Scope
Every year, millions of vehicles in Europe reach end-of-life (ELV) status. If such vehicles are not managed properly, they can pose a threat to the environment as well as waste vast amounts of materials that could be re-used.
Directive 2000/53/EC aims to prevent waste from vehicles and sets out measures for the reuse, recycling and other forms of recovery of end-of-life vehicles and their components, which will reduce the disposal of waste and improve the environmental performance of the economic operators involved in the life cycle of vehicles.
The Consultation follows a requirement set out in Directive (EU) 2018/849, which amends various waste directives, including Directive 2000/53/EC. The requirement obliges the Commission to evaluate that Directive by the end of 2020.
The Consultation focuses on opinions on the:
implementation;
feasibility of setting targets for reporting on specific materials; and
problem of end-of-life vehicles of unknown whereabouts.
Responding to the Consultation
The Consultation is open for responses from 6 August 2019 until 29 October 2019.
The preferred way to respond is by completing an online questionnaire (available after logging in) on the Commission's website. Responses can be submitted in any official EU language.
For more information, see the: