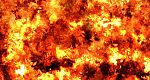 €300,000 for Company following fatal explosion
Published: 20 Aug 2019
On the 25 June 2019, at Nenagh Circuit Court, the Judge Tom Teehan imposed a fine of €300,000 on the Company Balfour Beatty CLG Limited for a single breach of legislation.
The company pleaded guilty to a breach of the Safety, Health and Welfare at Work Act 2005. This prosecution followed a fatal incident on 27 February 2015, at Carrigatogher, Nenagh, Co Tipperary - Mr Patrick Horgan was fatally injured when the pipeline he was working on exploded and ruptured while it was under test pressure. He was the employee of a company who had been subcontracted to Balfour Beatty CLG for the installation of a 400mm gas pipeline that was to run from Birdhill to Nenagh.
The primary company, Balfour Beatty CLG had previously pleaded guilty to a single charge, in that it had failed to manage and conduct its undertaking in such a way that non-employees were not exposed to risks to their safety in that they failed to ensure that appropriate safety measures or precautions were in place. Such measures would be able to protect workers from the dangers created by piping that had been pressurised for testing.
Are you wondering why we're discussing legislation in the Republic of Ireland? Watch this space...