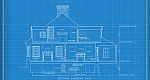 £600 million investment for English homes
Published: 20 Aug 2019
Chancellor Sajid Javid has announced an investment of a further £600 million from the Housing Infrastructure Fund (HIF) to deliver 50,000 new homes across England.
The homes are planned to be erected in "high demand" areas through South East, and East of England, provided with money by the Housing Infrastructure Fund (HIF). The HIF was launched by Javid back when he was the communities secretary, and has been a success, seeing £1.3 billion allocated to deliver housing throughout England, as the Government attempts to meet their target of 300,000 homes a year by the mid-2020s.
He has said: "I want to see more homes built in the places people want to live, so more people realise the dream of homeownership."
Javid believes that the money is best used for providing funding for the infrastructure to actually unlock new areas for homes - roads, rail links and schools to support the families are essential for gaining the right standard of life that the Government is looking to provide here. The money will help to get more people n the property ladder, and allow more communities to actively flourish - the HIF itself is designed to support local authorities while increasing housing in their local area; to make more land available for this housing, and to deliver new physical infrastructure that supports new and existing communities.
It consists of five different projects:
£218 million to the Beaulieu Station and North-east bypass in Chelmsford - to deliver a new train station and road improvements to help unlock 14,000 homes;
£99.9 million for the Tendring Colchester Borders Garden Community - a second bid for a new single carriageway link road and works to enable 7,500 new homes to be built;
£156 million for the Meridian Water bid, for 10,000 homes by improving rail works, roads, land from floods and other utilities;
£69.6 million for the Transformational Growth in Biggleswade bid to deliver a new secondary school and transport infrastructure for a new 3,000 homes;
£80.8 million for the 'East London Line - Growth Capacity' bid to help deliver transport upgrades to unlock around 14,000 homes.
Robert Jenrick, the Housing Secretary has said, "To build more, we need to provide the infrastructure and public services to match. This package will support existing communities and ensure they receive the roads and schools to sustain the homes being built."
The executive member for planning and regeneration at the Central Bedfordshire council, Kevin Collins, has said: "Securing this advance funding for vital services and infrastructure demonstrates our commitment to planning for, and delivering, sustainable growth. During the local plan consultations, we heard loud and clear from the public that they want to have the right schools, facilities, health services and transport links in place ahead of the houses: that's exactly what we've done here, and why we've worked so hard to secure this money."