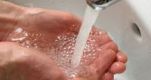 New Consultation to reduce personal water use
Published: 22 Jul 2019
The Department for the Environment, Food and Rural Affairs (DEFRA) has published a new Consultation on measures that could be introduced to reduce personal use of water.
They are also asking for evidence to help set an ambitious but appropriate target for personal water use by 2050.
Scope
Climate Change, increase in population, environmental requirements and increased demand for water may cause a substantial pressure on surface and groundwater supplies in the future. In 2016 Water UK stated that a "twin-track" approach of increasing supply and reducing demand is needed in order to secure the resilience of water supplies over the next 50 years.
The National Infrastructure Commission supported this approach, stating that to maintain the current level of resilience, at least 3,300 million litres per day of additional capacity in the water supply system is required by 2050.
The Government is also committed to delivering 300,000 homes a year by the mid-2020s and there are major plans for new housing in every part of England. This will have a significant impact on water availability.
This Consultation aims to gather views of the public on what potential measures could be implemented to reduce domestic personal water usage and what reduction in water consumption is technically feasible and achievable. The Government also wants to gather views on the various measures proposed in the document on reducing personal water consumption, such as:
more ambitious water efficiency standards in the Building Regulations SI 2010/2214;
provision of information on water efficiency displayed on water-using products and how it could affect customers;
different types of water metering, including smart water metering;
incentives to encourage customers to use less water;
rainwater harvesting and greywater recycling;
improved water supply pipe management;
behavioural change.
Responding to this Consultation
This Consultation is open for responses from 19 July 2019 until 11 October 2019.
The preferred way to respond is by completing an online survey on DEFRA's website.
Alternatively, written responses can be sent by e-mail to: water.resources@defra.gov.uk.
For more information, see the: