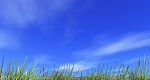 Net zero greenhouse gas emissions target in force
Published: 16 Jul 2019
The Government announced towards the beginning of June that it intended to end its net contribution to climate change by 2050, compared with 1990 levels, making it the first G7 country to legislate for net zero carbon emissions.
The Climate Change Act 2008 (2050 Target Amendment) Order SI 2019/1056 is now in force, meaning the Secretary of State is obligated, through the Climate Change Act 2008, to ensure that the net UK carbon account for the year 2050 is at least 100% lower than the 1990 baseline.
The announcement followed recommendations from the Government's independent advisory body, the Committee on Climate Change, that to keep our Paris Agreement target of 1.5 degrees C, we must achieve net zero CO2 contributions from every part of our economy. And now it looks as though the Government is firmly committed to achieve this.
When the plan was first announced, Prime Minister Theresa May said: "As the first country to legislate for long-term climate targets, we can be truly proud of our record in tackling climate change. We have made huge progress in growing our economy and the jobs market while slashing emissions.
"Now is the time to go further and faster to safeguard the environment for our children. This country led the world in innovation during the Industrial Revolution, and now we must lead the world to a cleaner, greener form of growth.
"Standing by is not an option. Reaching net zero by 2050 is an ambitious target, but it is crucial that we achieve it to ensure we protect our planet for future generations."