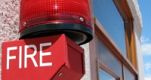 New Approved Documents B (Fire safety) for dwellings and buildings other than dwellings published
Published: 10 Jul 2019
The Ministry of Housing, Communities and Local Government has published an updated set of statutory guidance documents in relation to fire safety. They apply to buildings and building work in England only.
There are two types of documents:
The new version of the statutory guidance will come into force on 30 August 2019.
The main changes to those documents involve:
clarification of the language and content in line with the Government's style guide for approved documents;
significant change in the structure of the document, such as the design requirements for the blocks of flats moved from Volume 2: Buildings other than dwellings to Volume 1: Dwellings; and
include the changes to the Building Regulations SI 2010/2214 made by the Building (Amendment) Regulations SI 2018/1230.
The guidance has been reviewed following the results of the Fire safety: clarification of statutory guidance (Approved Document B) Consultation, which laid out how the documents should be revised. However, according to the government's circular, the newly clarified Approved Document B has not introduced or amended any technical requirements or policy changes. This will be subject to further revisions made in due course.
The transitional arrangement in relation to these guidance documents sets out that they do not apply to any work where a building notice or initial notice has been given to a local authority and either the building work to which it relates:
has started before the date of the building notice, initial notice or full plans have been deposited; or
is started within two months beginning of that date the building notice, initial notice or full plans have been deposited.