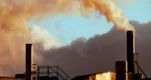 Agency consult on standard rule sets for MCPs and specified generators
Published: 30 Apr 2019
In accordance with the Environmental Permitting (England and Wales) Regulations SI 2016/1154, the Environment Agency is consulting on plans to change the standard rules sets SR 2018 No 1 to 6 and SR 2018 No 8 to accommodate specified generators that may include new medium combustion plants (MCPs).
Plans are also proposed to amend standard rules sets:
SR 2018 No 7 for new MCPs - to expand the number of scenarios within the rules;
SR 2018 No 9 - to clarify when to submit emissions monitoring information.
What the Consultation is on
The Environmental Permitting (England and Wales) Regulations SI 2016/1154 allow for the development of standard rules for certain activities, with such rules based on the understanding of the risks.
Views are sought on revising the standard rules sets for tranche B specified generators so that the rules also cover those that are classed as new MCPs. An amendment is also proposed to standard rule SR 2018 No.7 for new MCPs, which includes some clarification of requirements and amended buffer distances from conservation sites based on stack heights.
The Environment Agency aim to publish the new standard rules set in July 2019.
Who the Consultation applies to
This Consultation is of particular interest to:
operators, trade associations and businesses; and
other regulators, the public, community groups and non-governmental organisations with an interest in environmental issues.
How standard rules permits work
Standard permits contain one condition which refers to a fixed set of standard rules that an operator must comply with.
The standard rules define the activities that an operator can carry out and specify necessary restrictions on those activities, such as emission limits or the types of waste or raw materials that can be accepted at the sites.
Any operator who wishes to carry out a particular activity at a particular site(s) can look at the standard rules and if they can comply with them, can apply for a standard permit.
Standard permits can be issued much more quickly and cheaply, as there is no decisions to be made on site-specific permit conditions. If an operator cannot meet the requirements of the standard rules set, they must apply for a bespoke permit and provide additional information. Activities covered by a bespoke permit will generally have a higher potential impact on the environment, or will require more complex controls than operations for which standard rules can be used.
Responding to this Consultation
This Consultation opened on 29 April 2019, and responses must be submitted by 10 June 2019 using the Environment Agency's online form:
https://consult.environment-agency.gov.uk/environmental-permitting/standard-rules-consultation-no-19/
For further information, see: