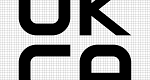 New 'UKCA' product safety mark announced in the event of no-deal Brexit
Published: 04 Feb 2019
The Government have announced plans for a new UK product safety marking regime in the event of a no-deal Brexit.
Although still awaiting Parliamentary approval, draft legislation has been put forward on the proposed new UKCA (UK Conformity Assessed) product safety marking for new UK products placed on the UK market in the event of a no-deal.
This new regime will mirror the existing CE marking in Europe. Currently CE marking is placed on many consumer goods throughout the EU from machinery and electrical equipment to children's toys, and is intended to demonstrate that products are compliant with their relevant essential requirements.
Dependent on the product, the manufacturers themselves may test and issue a Declaration of Conformity for the product which then allows the CE marking to be affixed. For certain, typically higher risk products, like certain types of machinery, a third party assessor is required to carry out tests. These are referred to as Notified Bodies, and they assess whether the product can meet the relevant essential requirements.
As a member of the EU, UK-based Notified Bodies can assess products for the EU market, however if the UK leaves the EU without a deal the EU will no longer recognise UK-based Notified Bodies. Consequently manufacturers who are using UK-based assessors will no longer be able to apply the CE marking.
In response to this the Government intends to reclassify those UK Notified Bodies as UK Approved Bodies. These bodies will then be eligible to assess products against UK requirements for product safety and issue the new UKCA marking for compliant products.
The Government have said that in the event of a no-deal exit the UK will still accept the CE marking on many products for the sale of products on the UK market, however in some cases manufacturers will need to apply the new UKCA marking to products being sold in the UK.
Despite this some have raised concerns over the cost implications the new product safety marking could have.
Chief executive of the manufacturers' organisation EEF, Stephen Phipson, commented: "In a very short period of time, thousands of companies are going to have to spend millions of pounds collectively on changing all their markings to comply with the new mark."
No deal planning guidance issued by the Government also warned that "Products which were assessed by a UK-based notified body will need to be reassessed by an EU-recognised conformity assessment body before placing on the EU market." Which means for some products two sets of tests may have to be carried out at the manufacturers expense.
For information on the subject, see: