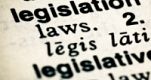 New prohibitions on animal traps
Published: 17 Jan 2019
New provisions come into force on 28 March 2019 which place new prohibitions on the use of traps or snares.
The Humane Trapping Standards Regulations SI 2019/22 add new provisions to the Wildlife and Countryside Act 1981 which add further restrictions on traps or snares to kill, take or restrain:
Badgers,
European beavers;
Pine Martens;
Common Otters;
Stoats (from 1 April 2020).
However, under the new provisions, traps and snares can be used in such a way as long as a licence has been granted for doing so. Those involved in the setting of humane traps must meet certain conditions before a licence will be granted, and must obtain a licence to continue setting the traps mentioned above after 28 March 2019.