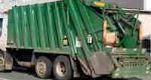 DEFRA's guidance for local authorities on household waste duty of care fixed penalty notices
Published: 06 Dec 2018
The Department for Environment, Food and Rural Affairs (DEFRA) has published guidance addressed to local authorities, who can now issue fixed penalty notices (FPNs) for breaching the duty of care for household waste in England under the provisions of the Environmental Protection Act 1990.
The duty of care requires occupiers of domestic property to take all reasonable steps to ensure that they only transfer household waste produced on that property to an authorised person.
When fixed penalty notices can be issued
A FPN can be issued when an individual has failed to comply with their duty of care, for example, where:
fly-tipped waste can be traced back to an individual who is found to have failed to take reasonable steps to ensure that they transferred waste to an authorised person;
an unauthorised carrier is found to be carrying household waste that was directly transferred to them by the occupier of a domestic property;
an individual is found to have transferred their household waste to an unauthorised person at a site that does not have a permit or exemption.
When fixed penalty notices should not or cannot be issued
A FPN should not or cannot be issued by a local authority to an individual if:
an individual uses an authorised carrier that disposes of their waste appropriately but doesn't check that they are authorised;
an individual intends for waste to be collected by the local authority collection service, for instance where this is put out in household waste or recycling bins;
waste is produced by a tradesperson who is producing the waste on the property by carrying out work there (such as building/renovating work), then the disposal of that waste is the tradesperson's responsibility;
a landlord is arranging the clearance of premises after a tenancy has ended, the resulting waste is not considered to be household waste, nor are they the occupier;
there is an ongoing fly-tipping investigation, which could have a positive or negative impact on that investigation or prosecution.
How fixed penalties are issued
The fixed penalty notice can be given as an offer for an individual to discharge any liability to conviction for failing to meet their household waste duty of care. Instead of prosecuting, the local authority may offer the opportunity to pay the fixed penalty.
The local authority must give the opportunity to demonstrate the duty of care by providing evidence before issuing any penalty or prosecuting an individual.
The FPN charge is set within the limits provided by the legislation:
| | | | |
| --- | --- | --- | --- |
| Default penalty | Minimum full penalty | Maximum full penalty | Maximum discounted penalty |
| £200 | £150 | £400 | £120 |
Money collected by the local authorities through FPNs may only be used for carrying out functions under Part 2 of the Environmental Protection Act 1990 "Waste on Land", such as covering costs of cleaning up and enforcement operations.