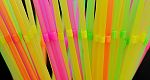 Proposals to ban plastic straws, cotton buds and drink stirrers
Published: 14 Nov 2018
The Department for the Environment, Food and Rural Affairs (DEFRA) seeks views on banning the distribution and/or sale of:
plastic straws;
cotton buds with plastic stems; and
plastic drink stirrers.
It comes as part of the Government's 25 Year Environment Plan with an aim to eliminate all "avoidable" plastic waste. Plastic straws will still be allowed for sale and distribution for medical and accessibility purposes.
Scope
This consultation, which applies to England only, seeks views on removing the plastic items mentioned above from general use, how will it affect businesses and what would be the additional cost and constrain related to the introduction of alternatives and the potential impact on consumers.
It also aims to determine how to implement exemptions on the use of plastic straws, so they will remain accessible for people with medical or accessibility needs.
Responding to this consultation
This consultation is open for responses from 22 October 2018 until 3 December 2018.
The preferred way to respond is by completing an online survey.
Alternatively, written responses can be sent via e-mail to plastics.consultation@defra.gsi.gov.uk.
For more information, see the: