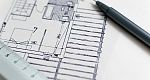 Consultation on updates to National Planning Policy Framework and guidance
Published: 14 Nov 2018
The Ministry of Housing, Communities and Local Government is seeking views on changes to planning practice guidance and policy clarifications, which will involve amendments to National Planning Policy.
The Government's priorities are to deliver more housing to meet demand in the places where people want to live, which includes supplying homes to meet the diverse needs of communities, such as homes for the first time buyers, suitable and accessible homes for older people, high quality rental properties and well designed social housing.
This consultation aims to collect views on:
changes to planning practice guidance relating to the standard method for assessing local housing need; and
policy clarifications relating to housing land supply, the definition of deliverable and appropriate assessment.
The key aim of these reforms is to ensure local planning authorities plan for the right homes in the right places, in an open, transparent and sustainable way, and to ensure the debate in each area can focus on how to deliver more and better homes, rather than spending unnecessary time on how many homes are needed.
Responses to this consultation can be submitted at https://www.surveymonkey.co.uk/r/technicalplanningconsultation.
This Consultation ends on 7 December 2018.
For more information, see the: