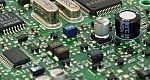 Consultation on new RoHS amendments
Published: 14 Nov 2018
The Department for the Environment, Food and Rural Affairs (DEFRA) seeks views on updating the Restriction of the Use of Certain Hazardous Substances in Electrical and Electronic Equipment (RoHS) Regulations SI 2012/3032, to implement the amended Directive (EU) 2017/2102/EU into UK law.
Legislative background
The RoHS Regulations SI 2012/3032 implement the recast Directive 2011/65/EU on the same subject. That Directive sets out rules on the restriction of the use of certain hazardous substances in electrical and electronic equipment and provide an European-wide legislative framework to restrict and reduce the quantities of:
lead;
mercury;
cadmium;
hexevalent chromium;
poly-brominated biphenyls; and
poly-brominated diphenyl ethers,
in new electrical and electronic equipment (EEE).
Scope
The Recast RoHS Directive and its amendments are "Single Market" measures, giving Member States little flexibility around the implementation.
DEFRA's approach is to use the European Communities Act 1972 to make the amending statutory instrument, lay it on 4 March 2019 so the Regulations will come into force from 29 March 2019 (the proposed "exit date" when the European Communities Act 1972 is revoked and the European Union (Withdrawal) Act 2018 comes into force) and the amendments to come into force from July 2019.
The change will correct some unintended consequences of widening the definition of electrical and electronic equipment products. In particular the change will stop the restriction on the resale and repair of old equipment and clarify issues concerning product scope.
Specifically, the proposed amendments aim to address the:
secondary market problem, and how the restriction of the sale of second-hand equipment from July 2019 conflicts with the waste hierarchy;
spare parts problem, and the inability to repair or upgrade in scope equipment after July 2019;
pipe organs problem, with an inadvertent ban on new pipe organs placed on the market as they would not be RoHS compliant due to the amount of lead required to produce them;
non-road mobile machinery problem, as under the current definition, very similar types of equipment would be regulated differently and inconsistently after July 2019.
Responding to this Consultation
This Consultation is open for responses from 6 November 2018 until 4 December 2018.
The way to respond is by completing an online survey.
Alternatively, written responses can be sent via e-mail to env.regs@defra.gsi.gov.uk.
For more information, see the: