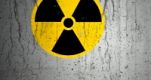 First Environmental Authorisations Regulations in force in Scotland
Published: 06 Sep 2018
The Environmental Authorisations (Scotland) Regulations SSI 2018/219 have been published, and came into force on 1 September 2018.
The aim is to establish a new common integrated framework which authorises regulated environmental activities in Scotland, which will eventually cover all pollution prevention and control, water, waste and radioactive substances activities.
Radioactive substances
The first regime brought under the new framework is radioactive substances, which means the Radioactive Substances Act 1993 will be essentially revoked, along with its supporting Regulations. These include the:
Radioactive Substances (Basic Safety Standards) (Scotland) Direction 2000;
High Activity Sealed Sources and Orphan Sources Regulations SSI 2005/2686;
HASS (Scotland) Directions 2005;
Radioactive Substances Exemption (Scotland) Order SSI 2011/147.
Types of authorisation
A new grading system is introduced for authorisations, with four tiers.
These are:
general binding rules - these set mandatory rules that cover specific low risk activities, and replace the existing exemptions;
notifications - used for low risk activities where authorisation is not required but the authorities need to know the activity is being carried out;
registration - for activities where a simple assessment is required to determine whether a proposed activity should be allowed or not, and will be granted using only standard conditions;
permits - used for high risk or non-standard activities that require a more rigorous assessment prior to a permit being granted or denied, along with an application to the Scottish Environment Protection Agency (SEPA).
The regulated activities that can fall under the scope of general binding rules are set out in the Full Text of Schedule 9 to the new Regulations.
The Full Text of Schedule 8 to the Regulations sets out the specific technical requirements in relation to radioactive substances. It defines the scope of a radioactive substances activity, and the specific requirements that apply to applications and authorisations for radioactive substances activities.
Those Schedules help to implement the requirements of the Basic Safety Standards Directive 2013/59/EURATOM, with regard to the protection against the dangers arising from exposure to ionising radiation.
Applications
Applications for notification, registration and permits must be made to SEPA, which will determine if the applicant is fit and proper. Some will require additional requirements, such as activities involving:
a high-activity sealed source (HASS), which requires financial provision;
the management of radioactive waste, which requires appointment of a Radioactive Waste Adviser.
Where an authorised person holds more than one permit or registration, consolidated versions can be issued.
Existing registrations/authorisations
Any registration or authorisation that has been granted under the Radioactive Substances Act 1993 which authorises a regulated activity under the new Regulations will become a permit.