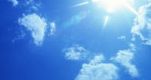 Delayed UK Government report reveals fracking increases air pollution
Published: 07 Aug 2018
A buried report from the UK Government in 2015 showed that the extraction of shale gas from the ground, more commonly known as "Fracking" increases air pollution.
The report estimated that a fracking industry of 400 wells would increase national emissions of pollution, with nitrogen dioxides rising 1-4%, and volatile compounds by 1-3%. It did warn however, that the "Impacts on local and regional air quality have the potential to be substantially higher than the national level impacts, as extraction activities are likely to be highly clustered."
The conclusion to the report remains valid still, just three years on and Prof Paul Monks, at the University of Leicester and chair of the Air Quality Expert Group (AQEG) has said: "That hasn't changed. If you have any industrial process at a local level you are going to get an impact on air quality."
It had emerged in 2016 that ministers had deliberately delayed the release of the full report until after the crucial decisions had been made by the Lancashire county council (LCC) on planning applications to frack, representing "dirty tricks of the highest order", according to an LCC councillor. This report, that had been written by the AQEG was given to ministers in 2015, and only published quietly on 27 July this year, just days after a key fracking permit was awarded on the final day of the parliamentary year.