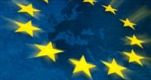 EU Withdrawal Act 2018 statutory instruments
Published: 22 Nov 2019
The first batch of proposed legislation for the Secondary Legislation Scrutiny Committee to consider have been published.
These proposed Statutory Instruments (SIs) are part of a series of proposed legislative changes that will be necessary for when the Brexit Implementation Period ends. Prior to being implemented into law, these SIs will pass through the newly established Secondary Legislation Scrutiny Committees. Each House will have its own designated Committees.
The Committees will be taking up the role of "sifting" through proposed negative instruments following the passing of the European Union (Withdrawal) Act 2018.
The European Union (Withdrawal) Act 2018 gives Ministers wide powers to make Regulations to deal with the deficiencies in retained EU law which will result from the UK's withdrawal from the EU. It allows them a choice of procedure and most Regulations will first be laid as "proposed negative instruments", which after a "sifting" process, will be laid as SIs.
The process
How the process will work:
Ministers will propose negative instruments for consideration;
the Committees will have 10 days, starting the day after the proposed negative instrument is laid to scrutinise the proposed legislation and make their recommendations;
if either Committee recommends a proposed negative instrument should be upgraded to an affirmative procedure, the Minister may either accept or reject the recommendation, and if rejected give a written statement explaining why;
any instruments recommended for upgrade will be listed online.
What are negative instruments?
Negative instruments are made by a Minister before they are laid before Parliament, and they come into force generally 21 days after being laid.
To prevent a negative instrument coming into force or remaining in force, a motion to annul it has to be agreed by the Parliament in the Chamber no later than 40 days after the instrument was laid. If no such motion is made, the instrument automatically becomes law.
This process is different to the affirmative procedure where an instrument will usually first be presented in draft format and will not come into force until it has been approve by Parliament.
The current proposed negative statutory instruments relevant to health, safety and environmental legislation are the:
Published statutory instruments
As time goes on, the negative instruments will be laid before Parliament and then passed into law. The following list shows the confirmed statutory instruments that will come into force on exit day:
We will keep this page updated with all the latest developments and proposed negative statutory instruments so you can keep track of any upcoming changes.