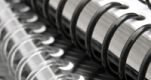 Streamlined carbon reporting rules now in force
Published: 30 Apr 2019
All large UK companies are now required to report their carbon emissions and energy use as part of their annual reports under the new Streamlined Energy and Carbon Reporting (SECR) framework.
It will apply to financial years starting on or after 1 April 2019.
The new framework aims to reduce administrative burden, streamline carbon and energy reporting, increase awareness of energy efficiency and reduce bills and carbon. Part of this framework includes the scrapping of the CRC Energy Efficiency Scheme Order SI 2013/1119 which expired at the end of its existing phase on 31 March 2019. It is hoped that the SERC framework will enable businesses and industry to improve energy efficiency at least 20% by 2030.
The Companies (Directors' Report) and Limited Liability Partnerships (Energy and Carbon Report) Regulations SI 2018/1155 came into force on 1 April 2019 for mandatory carbon reporting apply to all unquoted organisations that meet at least two of the following qualifying conditions:
employ at least 250 people;
have an annual turnover of £36 million or more;
have a balance sheet of £18 million or more.
Those companies quoted on the stock exchange have been required to report on their carbon performance since 2013.
Currently such large businesses are already required to manage their energy use under the Energy Savings and Opportunity Scheme Regulations SI 2014/1643 however there is no current requirement for public disclosure of ESOS reports.
There are exemptions to this new reporting requirement if it would not be practical to obtain some or all of the SECR information or if directors believe disclosing information would be seriously prejudicial to the interests of the company, but this would only apply in exceptional circumstances.
Organisations that use low levels of energy will not be required to disclose if they can demonstrate that they used 40,000kWh or less over the 12 month period.
Other requirements set out in the framework are:
electronic reporting will be voluntary for SECR information from 2019, although the Government intends to keep mandatory electronic reporting as an option for the longer term;
an Energy Performance Indicator must be included within the report. The company will decide their relevant intensity metric;
reporting must include information on energy efficiency action taken in the financial year.
The Government argues that mandatory reporting will drive behaviour change in business, by raising awareness internally of energy efficiency. Boosting transparency for investors will increase their ability to hold firms to account. They also claim that the new SECR framework and the abolishment of the CRC Energy Efficiency Scheme Order SI 2013/1119 and increasing climate levy rates would provide a net societal benefit of up to £1.5 billion.
As well as announcing the new SECR framework the Government has launched a Call for evidence: Helping businesses to improve the way they use energy on additional policies or regulations that may be needed to meet its target of improving business energy efficiency by 20% by 2030.
For more information, see: