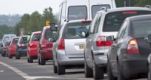 Carmakers to face hefty fines over emissions cheating
Published: 14 Jun 2018
Following an international outcry after the Volkswagen "dieselgate" scandal broke out, the UK Government consulted and now is going to introduce new legislation which aims to tackle car emissions cheating.
The new legislation, which has just been published and begins to come into force on 1 July 2018, will introduce fines for carmakers who are found to be fitting new vehicles with so-called "defeat devices" which, once detected, the vehicle is run in a laboratory setting, significantly reducing the exhaust emissions measured during the test.
The new Regulations will make the supply of a vehicle containing a prohibited defeat device a punishable offence. If such device has been found by the authorities, the carmaker can be fined up to £50,000 for each vehicle.
The new legislation will amend the Passenger Car (Fuel Consumption and CO2 Emissions Information) Regulations SI 2001/3523 as well as the Road Vehicles (Approval) Regulations SI 2009/717 in order to deal with amendments to the EU legislation, which they implement, following the scandal.
This comes after the recent publication of the Government's 25 Year Environment Plan and Clean Air Strategy, which aims to significantly reduce the air pollution from transport and help to transition to ultra low and zero-emission vehicles.
Jesse Norman, the Transport Minister said on the subject: "There has rightly been a huge public outcry against car manufacturers that have been cheating emissions standards. Their behaviour has been dishonest and deplorable.
"These tough new Regulations are designed to ensure that those who cheat will be held to proper account in this country, legally and financially, for their actions."
Cedrec's take
During our Legislation Roadshow this year, we have covered this subject, also mentioning the roadside tests undergone by the DVLA, where they have found hundreds of cars fitted with the defeat devices.
Although new legislation which aims to tackle dishonest manufacturers who secretly pollute our environment and harm our health is welcome, the defeat device strategy was found to be used only in Volkswagen vehicles, who have now stopped their use and reimbursed the British taxpayer a total of (only) £1.1 million for the costs. Recent studies revealed that over 90% of the current Euro 6 rated diesel cars, released as recently as 2016, significantly exceed emission levels.
Without punishing the vast majority of the carmakers who produce diesel cars that still fail to meet the emission limits, there will be no defeat devices, but the cars and carmakers will simply stop pretending to be clean.
For more information, see the:
Road Vehicles (Defeat Devices, Fuel Economy and Type-Approval) (Amendment) Regulations SI 2018/673;
Passenger Car (Fuel Consumption and CO2 Emissions Information) Regulations SI 2001/3523.