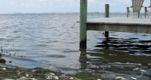 Put down the plastic, tourists to the Med advised
Published: 08 Jun 2018
It's the wonderful British summertime season, and that means an exodus of our fellow Brits to (more reliably) sunnier climes!
Now, the Mediterranean will always be a popular tourist destination. It's close, resorts can be inexpensive and the beaches are truly beautiful. Until people arrive, with their pesky plastics, that is.
Tourists planning to visit the Mediterranean are being asked to think of their impact on the image and environmental health of the sunny seaside, and avoid plastics as much as possible.
Just a horrific figure to motivate those of you who underestimate the impact of tourism on the oceans: the holiday season contributes an estimated 150 million tonnes of plastic into the ocean.
Want some tips? We have some tips!
Carrier bags. Swap your single use (and lifetime, too, if you can) for reusable, fabric beach bags. They're prettier to look at, less likely to snap when you're carrying your beach towel, sun lotions and sunglasses, and you can, of course, use them over and over again. Sustainable fabrics like hemp are available, for those who want to go the extra-conscientious mile.
Sun lotion bottles. We know, manufacturers use plastic bottles. But please. Don't leave it on the beach. It's just bad manners, as well as damaging to the beach you were just lying on.
Inflatable toys. Yes, they're good fun, but again, take them home with you if you really can't do without your lilo or beach ball.
Plastic straws and cups. Many beach bars will provide refreshments in plastic, so refuse the straws in favour of paper, and use those bins provided! If there are no recycling facilities, stick the empties in your reusable bag and take it home with you.
Last but not least, our top tip has to be, leave the beach as you found it. Don't contribute to the plastic crisis, take your rubbish home with you, dispose of it correctly and avoid plastics wherever possible.
Happy holidaying!