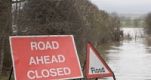 Consultation launched into environmental permitting flood risk activities
Published: 11 Apr 2018
The Department for Environment, Food and Rural Affairs (Defra) have launched a consultation to seek views on proposals to make changes to some of the flood risk exemptions and exclusions in the Environmental Permitting (England and Wales) Regulations SI 2016/1154.
The proposals seek to update the salmonid river dataset in the Regulations as well as making minor amendments to a few of the exemptions and exclusions in relation to flood risk activities in order to allow more flexibility.
Under the environmental permitting regime there are numerous exclusions and exemptions for low risk activities to work in or around main rivers and sea defences. The Environment Agency and Natural Resources Wales have undertaken an initial assessment of the use of the current exemptions and exclusions under the Environmental Permitting (England and Wales) Regulations SI 2016/1154 over the past two years and have consequently proposed the amendments up for discussion in this consultation.
They believe these changes will seek to:
extend the level of de-regulation;
provide legislative clarity;
remove barriers and introduce flexibility for individuals and businesses;
make it less bureaucratic for people without increasing the risk to the environment.
Responses are welcomed via the online survey on Defra's website: https://consult.defra.gov.uk/flooding/environmental-permitting-regulations/
This consultation is open for responses from 11 April 2018 until 20 June 2018.
For more information see: