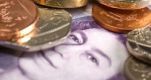 New guidance on environmental permitting charges
Published: 03 Apr 2018
The Environment Agency published new environmental permitting charges guidance, on 21 March 2018.
It relates to the newly developed Environment Agency (Environmental Permitting) (England) Charging Scheme 2018, which applies from 1 April 2018. The Schedule to that document contains tables with detailed costs for activities in various categories.
The guidance focuses typically on the charges for particular activities, listing the fixed as well as time and materials charges imposed by the Agency.
It also introduces an extra supplementary charge, which can be placed upon some customers, on top of the fixed application and annual subsistence charges. Those charges will only apply if the Agency needs to do extra or unusual regulatory work, either when determining a permit or once it has been issued. This type of charge will be calculated on a time and materials basis or it could be a fixed cost.
Time and materials charges
The Environment Agency uses the time and materials charging system for:
sites of high public interest;
staged applications;
situations where they need to carry out extra or unplanned regulatory activities, for example after a pollution incident, or where information submitted needs to be assessed or approved to meet a permit condition;
radioactive substances regulation on nuclear sites;
regulation relating to medium combustion plant; and
regulation of hydraulic fracturing for the purpose of recovering oil and gas.
The Environment Agency will calculate how much work is needed to assess a permit application or regulate an activity. They will calculate the fee using the appropriate hourly rate and provide an invoice for that amount. The hourly rate can include an allowance for staff support, such as legal advice, accommodation, IT support systems and health and safety.
Payment of the charge
An application charge must be paid by the person applying for the permit, or the permit holder, in the case of a variation or surrender of a permit.
A transfer application charge is to be paid by one or both of the people applying for the transfer of a permit.
Subsistence charges are to be paid by the holder of the permit.
Vary a permit charge
A person may have to pay a variation charge if:
they apply to vary their permit; or
the Environment Agency decides they must vary their payment.
Transfer or surrender a permit
This guidance also sets out the details on transferring or surrendering all or part of your permit. A person does not need to pay for a full or partial surrender for a:
water discharge activity;
groundwater activity;
part B installation; or
flood risk activity.
Subsistence charges
The Environment Agency recovers the costs of regulating an activity through annual subsistence charges for the time the permit is in force, including for all or part of a financial year.
For more information on this subject, see the: