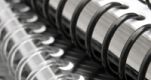 Consultation launched into planning policy proposals
Published: 06 Mar 2018
The Government has published a consultation into a revised National Planning Policy Framework (NPPF), which is seeking views on substantial changes to the national policy surrounding town planning. The changes aim to deliver a simpler planning system in England, setting out clearer expectations for developers and local planning authorities.
Given the Government's recent focus on providing housing, it is perhaps unsurprising that many of the changes in the NPPF incorporate measures put forward in the 'Fixing Our Broken Housing Market" white paper, published in 2017. There is also a desire by the Government to speed up the planning inquiry process so that appeals on major housing applications can be dealt with quicker.
Amongst the changes proposed to the NPPF are the following:
the wording of the presumption in favour of sustainable development has been reordered to reflect the way that planning and decision-making are approached in practice;
a new standard methodology for calculating housing need and planning for the housing demand in an area;
specific protection for ancient woodland and aged trees;
the five-year housing land supply required by the NPPF will, if the changes are approved, be calculated annually;
a new approach to developer contributions to encourage developers to build more affordable housing;
an alteration of sustainable development aims in order to set out that the planning system is required to promote environmental net gain;
local authorities will be given more scope to use existing land, including by increasing density in areas where housing is needed;
more support for authorities to build up, which could, in the future, be underpinned by permitted development rights in law;
a greater flexibility to develop brownfield land in the green belt to create more affordable housing.
There is also a separate review, due to end later this year, looking into the feasibility of creating permitted development rights for homeowners to build upwards and to make it easier to develop agricultural land for housing.
President of the Royal Town Planning Institute John Acres said, "The sharp focus in the draft on increasing housing supply and on local plans will help to speed things up and bring more certainty to the market. But questions remain whether these changes go far enough to ensure that housing is sustainably located and of sufficient quality and diversity, developed where it is needed most, supported by the necessary infrastructure, and whether authorities have the resources on the ground to deliver."
Anyone wanting to comment on the consultation has until 11.45pm on 10 May 2018 to do so.
For more information, see the: