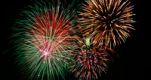 Explosives Regulations 2014 Post Implementation Review
Published: 05 Mar 2018
The Health and Safety Executive (HSE) are conducting a Post Implementation Review of the Explosives Regulations SI 2014/1638 and are inviting comments from stakeholders.
The Explosives Regulations SI 2014/1638 came into force on 1 October 2014, and aimed to simplify the explosives legislation framework through consolidating and revoking existing explosives legislation. They regulate the manufacture, storage and acquisition of explosives by means of a series of defined duties, granting of approvals and a system of licensing.
There is a clause in the Regulations that require them to be reviewed at least every 5 years in order to assess the extent to which they are achieving their intended aim, this is known as a Post Implementation Review (PIR).
As part of that review the HSE welcome the views of stakeholders in order to allow them to gauge the effectiveness of the current Regulations. In order to do this they have launched an online survey, which is available here.
Responses are invited from Wednesday 21 February until Wednesday 18 April 2018.
In conducting their PIR, the HSE will also consider research already gathered as part of the recent fundamental review of explosives licensing.
For more information see the: