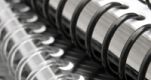 Waste carrier etc renewals extended
Published: 13 Feb 2018
The Environment Agency has issued a position statement regarding waste carrier, broker and dealer registration renewals due after 25 March 2018.
The current online registration system does not allow those who registered after March 2015 to renew online. As a result, the system is being upgraded but may not be ready until April 2018.
As a result, the position statement outlines that if "you need to renew after 25 March 2018, the Environment Agency will:
tell you what you need to do if the extension applies to you when they send you your renewals reminder;
extend your current registration by 3 months at no extra cost - you will not need to renew until the upgraded online registration system is ready;
extend the registration of affected customers in stages until the upgraded online registration system is ready - starting with those due between 25 March and 25 April 2018;
put a notice on the renewals page of the online registration system telling those affected about the automatic extension;
make sure your business is still registered and visible on the public register during the extension period".
If this will affect your renewal, the full position statement can be read here.