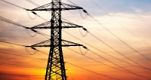 Smart grid plans to be unveiled
Published: 05 Dec 2017
Under new 'smart grid' plans expected to be unveiled this week, British households and businesses could soon be able to buy and sell their own energy directly within a local energy market. The plan will see power from solar panels or electric vehicles sold back to the network or perhaps even directly to others using block-chain technology.
This plan is part of year long small-scale trials.
Traditionally, National Grid acts as the system operator for the whole country. However, solar panels and smart home devices could mean that individual households could take on a similar role, and even be paid to do it and could result in an economic benefit as high as £40bn.
This plan could see the biggest overhaul of Britain's energy system ever which, according to the Energy Networks Association, could help networks to balance more complicated energy systems and provide a small cash boost to customers.