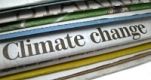 New compliance date proposed for the EU ETS
Published: 13 Nov 2017
The Department for Business, Energy and Industrial Strategy (BEIS) are seeking views on a proposed amendment to the UK Greenhouse Gas Emissions Trading Scheme Regulations SI 2012/3038.
The consultation proposes bringing forward the 2018 compliance deadlines for UK regulated operators in the EU Emissions Trading System (EU ETS), to before the UK leaves the EU.
The changes will provide improved clarity to EU ETS participants for the 2018 compliance obligations during the UK's withdrawal from the EU.
In addition, they will mitigate the negative impacts of an amendment to Directive 2003/87/EC, which stipulates that aviation and stationary operators will not be able to use allowances issued by a Member State in respect of which there are obligations lapsing. The stated objective of the amendment to the Directive is to protect the environmental integrity of the EU ETS in the event of UK leaving the Union in March 2019. This would mean that allowances issued by the UK in 2018 could not be used for compliance. However, bringing forward the 2018 compliance deadlines would mean that obligations for 2018 compliance would not be lapsing and it would be unnecessary to implement a measure which would have negative and disruptive effect on the smooth operation of the carbon market and on EU ETS participants.
The consultation is open for responses until 24 November 2017.
For more information, see the: