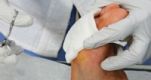 Latest HSE statistics show huge increase in prosecution fees
Published: 08 Nov 2017
The Health and Safety Executive (HSE) have released their annual statistics on Britain's annual workplace injury and ill health.
Latest figures show that Britain remains one of the safest places to work, but as always much can be done to make workplaces even safer.
There was a decrease in both the amount of fatal injuries and non-fatal injuries to workers between 2016/2017. The amount of workers suffering from a work-related illness remained the same at 1.3 million workers. In 2016/2017 there were:
137 fatal injuries to workers, (144 the previous year);
609,000 non-fatal injuries, (621,000 the previous year);
70,116 non-fatal RIDDOR reportable injuries, (72,702 the previous year).
Despite the decrease in reported injuries and fatalities the costs of workplace injury and days lost due to injury increased on the previous year:
costs of workplace injury, £5.3 billion, an increase from £4.8 billion last year;
costs of new cases of work-related illness, £9.7 billion, an increase from £9.3 billion last year;
days lost due to non-fatal injuries, 5.5 million, an increase of 1 million days from the previous year.
There was however a slight decrease in the amount of days lost due to work-related ill health which decreased from 25.9 million working days to 25.7 million working days.
This year's figures represent the first full year that the sentencing guidelines for England and Wales were in force. Consequently there was a marked increase in fines resulting from prosecutions, which increased from £38.3 million the previous year to £69.9 million. Another interesting point on this is that this increase in fines occurred despite 106 fewer cases brought to prosecution. There was however an increase in the amount of notices issued by the HSE, with 510 more notices issued in 2017 than the previous year.
Both last year's and this year's statistics show 500,000 workers suffer from work-related stress, depression or anxiety and a further 0.5 million workers suffer from musculoskeletal disorders. 
Figures for 2016/2017 indicate the increasing issue of stress, depression and anxiety in the workplace with 526,000 workers suffering from this type of ill health (236,000 of these are new cases this year). Work-related stress, depression and anxiety has led to 12.5 million working days lost, which equals a total of 49% of the total days lost due to ill health.
Musculoskeletal disorders also remain an issue in the workplace, with 35% of the total days lost due to ill health attributed to musculoskeletal disorders, this equates to 8.9 million working days lost. There are approximately 507,000 workers suffering from this, 159,000 of these are new cases.
HSE Chair, Martin Temple commented on the latest statistics: "These latest figures should act as a spur to reduce the impact of ill-health and injury on Britain's workforce and businesses and we cannot rest on our reputation. We will only achieve long term improvement by a collective approach to improve workplace standards. Poor standards lead to poor health and increased injuries which is bad for the workforce and business."
For more information, see:
Reporting of Injuries, Diseases and Dangerous Occurrences Regulations SI 2013/1471.