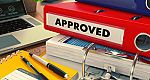 350 home development on green belt approved
Published: 07 Nov 2017
The Secretary of State, Sajid Javid, approved the comprehensive development of Oaklands College in St Albans, which includes refurbishment of the college premises and the building 348 new homes, despite green belt restrictions.
The controversial scheme has been criticised by the local MPs for it's potential to harm the local character of the surrounding landscape and encroachment into the countryside, which could lead to the "eventual coalescence" of St Albans, Welwyn Garden City and Hatfield.
However, Javid said that the benefits outweigh the harm caused by the development, stating that "the delivery of high quality education is a local and national priority". Despite Oaklands College's status, many college buildings have been found to be of very poor quality and "wholly unsuited to the provision of a high standard of education" and other premises have "outlived their normal life". This lead to the urgent necessity for refurbishment and development works.
The plans, which were originally submitted in 2013, were at first rejected by the local council, because of the conflict with the 23-year-old St Albans District Local Plan from 1994. Javid decided to go forward with the development, because the local council had "not met its duty to co-operate with neighbouring planning authorities". 
The planning balance, undergone by the Secretary of State, considered if there were grounds that would justify allowing the appeal in the green belt. The final conclusion was, that the educational benefits of refurbishing the college as well as the addition of new 348 homes, of which 35 per cent will be affordable, largely outweighed the identified harm from the development.