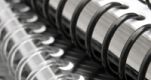 Scotland sets out environmental plans for 2017-18
Published: 12 Sep 2017
The Scottish Government has set out its Programme for Government 2017-2018 which includes all of their intended actions over the coming year. It includes various proposals relating to the environment, including a proposal for a new Climate Change Bill. We've summarised the main points relating to the environment below.
In relation to Climate Change, the Scottish Government aims to:
introduce a Climate Change Bill to set ambitious targets to reduce greenhouse gas emissions in response to the Paris Agreement;
create a Low Emissions Zone in at least one city by the end of 2018, with the aim of introducing such zones in the four biggest Scottish cities by 2020;
a new ambition towards low emission vehicles and a target to phase out petrol and diesel vehicles by 2032;
publish a 'Climate Change Plan' in early 2018 that will outline how the government will reduce emissions in the coming decades;
transition to a resource efficient, low carbon circular economy;
secure funding for carbon capture storage.
As regards waste, the Scottish Government are aiming to:
support the circular economy;
develop a deposit return scheme for drinks containers;
provide funding to address litter sinks around the coast and to develop policies to tackle marine plastics;
establish an advisory group to consider measures to reduce waste and boost the circular economy. One example the government provides is a possible levy on single use coffee cups.
In addition to the above, Scotland has further plans for the environment, including:
a desire to give further protection to Priority Marine Features;
a large investment into hydroelectric energy;
an increase in investment for woodland creation;
restoration of 500 hectares of ancient woodland;
taking forward plans to address wildlife crimes;
increasing support for Central Scotland Green Network in order to improve the quality of publicly owned greenspaces;
a new Warm Homes bill aimed at tackling fuel poverty and improving energy efficiency of buildings in Scotland.
This programme, entitled 'A nation with ambition' can be viewed on the Scottish Government website.