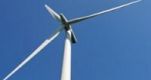 Cost of offshore wind falls to record low
Published: 11 Sep 2017
Energy generated from offshore wind in the UK is set to be cheaper than that generated from nuclear power.
Offshore windfarms will be built for a record low price, half of what they were in 2015, after developers bid more competitively than anticipated for the multi-million pound pot of Government subsidies.
The results of the auction show that two windfarms will be built for just £57.50 per MWh. In comparison, an auction in 2015 saw offshore windfarm projects being won for between £114 per MWh and £120 per MWh and energy generated from Hinkley Point C nuclear plant is set to cost £92.50 per MWh.
Some have speculated that the subsidies auction results spell the beginning of the end for nuclear power in the UK. The Green party's Caroline Lucas commented: 'This massive price drop for offshore wind is a huge boost for the renewables industry and should be the nail in the coffin for new nuclear. While clean, green wind power has the potential to seriously cut people's bills – the government's undying commitment to new nuclear risks locking us into sky-high prices for years to come.'
Since 2012 the cost of building offshore windfarms has fallen by almost a third, and with the advancement of technology in the industry developers are hopeful that bigger turbines will allow them to achieve even further cost reductions in the future.
The Chief Executive of Energy UK, Lawrence Slade stated: 'Today's exceptionally low results are further evidence of how the cost of clean energy is continuing to fall, and the move to a low carbon future is delivered at the lowest cost to consumers.'
It does however appear that there is still a role for nuclear energy, mainly because wind energy is intermittent.
The Chief Executive of the Nuclear Industry Association, Tom Greatrex, said: 'It doesn't matter how low the price of offshore wind is. On last year's figures it only produced electricity for 36% of the time.'
Nuclear firms have stressed that the UK will need a mix of low-carbon energy, especially to cover when wind power was unavailable.