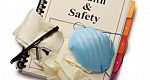 HSA announces changes to recognition of First Aid Response Education and Training Standard
Published: 07 Sep 2017
The Health and Safety Authority (HSA) in the Republic of Ireland has announced that as and from 31 December 2017, only the Pre-Hospital Emergency Care Council (PHECC) First Aid Response Education and Training Standard (FAR) will be recognised as meeting the needs of Occupational First Aid (OFA) in all workplaces.
The HSA had previously announced that it would only recognise the PHECC FAR standard as and from 1 September 2017. Following concerns expressed by employer groups and other stakeholders regarding aspects of the FAR standard in comparison to Quality and Qualifications Ireland's 5N1207 OFA standard, the HSA has decided that dual recognition of QQI 5N1207 and PHECC FAR should continue for a further four months.
The HSA will recognise training and assessment in relation to QQI 5N1207 as well as refresher certificates issued by recognised training providers. This recognition will last for a two year period, following which existing occupational first aiders can apply for an individual assessment of their qualifications by a participating PHECC recognised institution, in accordance with the institution's recognition of prior learning policy and procedures.
The FAR Standard provides for recognition of prior learning, enabling the transition of OFA instructors to FAR. OFA instructors who have not done so should apply to a PHECC recognised institution for an assessment of their qualifications in order to become FAR certified.
Considerable progress has been made in the transition, as there are a substantial number of new FAR instructors. This number is made up of existing OFA instructors who have made the transition to FAR status through recognition of prior learning, as well as successful candidates who have completed the FAR instructor course.
Editor's note
Wondering why we're covering Republic of Ireland legislation? Watch this space...