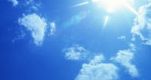 Government targets air pollution
Published: 09 May 2017
Following a High Court ruling that the Government must publish its draft air quality plan, the Government has finally published the draft and launched a consultation - "Tackling nitrogen dioxide in our towns and cities" - regarding its proposed measures.
The Royal College of Physicians claims that air pollution in the UK is linked to around 40,000 premature deaths every year. In addition, it has been well documented that nitrogen dioxide levels in the atmosphere across some of Britain's biggest cities are frequently breaching legal limits, with diesel vehicles being one of the main causes of the pollutant in the air.
The draft plan confirms that the Government want to establish clean air zones in the most polluted areas. Such zones will see targeted action aimed to improve air quality and will be implemented by the local authorities, not the Government itself. The Government is also considering a scrappage scheme for older, more polluting vans and cars, where the scheme would contribute toward the purchase of a cleaner vehicle. The draft plan also indicates that the Government could offer support to local authorities who wanted to run retrofitting schemes to cut air pollution from local bus, taxi or HGV fleets.
Andrea Leadsom, Secretary of State for environment, food and rural affairs, said, "Improving air quality is a key priority as we support businesses in building a stronger and cleaner economy." She added, "Our plan today sets out how we will do just that - including presenting options for targeted diesel scrappage schemes."
However, those from opposition parties have criticised the scheme. Mayor of London, Sadiq Khan, said the plan was "weak" and "That means thousands of people will continue to die prematurely and unnecessarily, and many more children having to live with long-term health problems." Co-leader of the Green Party, Caroline Lucas, said, "This feeble plan won't go anywhere near far enough in tackling this public health emergency. We needed a huge investment in public transport, serious taxation changes and a new Clean Air Act - but none of these solutions are in the plan."
Anyone wanting to comment on the draft plan through the consultation have until 15 June 2017 to comment.
The Government have also launched a framework, Air quality: clean air zone framework for England, which sets out the principles local authorities should follow when setting up Clean Air Zones in England.
It also explains the approach local authorities should take if they are introducing a zone to improve air quality, and the types of measures they should include.
For more information, see the: