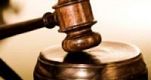 Hostel owners sentenced over asbestos failings
Published: 13 Apr 2017
Fines have been handed to two families after health and safety failings were found at a site in Manchester.
Hatters Taverns Limited employed sister company Hatters Hostel Limited as the main contractor to strip and refurbish the basement of the former restaurant, in order to be used as a bar venue.
The Health and Safety Executive (HSE) made an unannounced visit to the premises to inspect the ongoing refurbishments. It was found during this visit that no asbestos surveys had been carried out before tradesmen began stripping out the venue.
Hatters Taverns Limited pleaded guilty to breaching the Control of Asbestos Regulations SI 2012/632 and was fined £10,000.
Hatters Hostel Limited of Liverpool pleaded guilty to breaching the same Regulations and was fined £24,000 and ordered to pay the combined costs for both defendants of £10,232.50.
HSE inspector Matt Greenly said after the case: "Both Hatters Hostel and Hatters Taverns have failed in their duty to protect their workers, subcontractors and visitors to his site from harm. Asbestos related diseases are currently untreatable and claim the lives of an estimated 4000 people per year in the UK. Exposure to asbestos fibres can potentially cause life shortening diseases in the long term and Hatters Hostel Limited and Hatters Taverns Limited should have taken more care to protect workers from a totally preventable exposure. This case sends a clear message to any company that it does not pay to ignore well known risks on site."