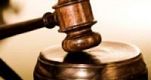 Company and self-employed contractor sentenced for lift shaft death
Published: 17 Mar 2017
A company and a self-employed contractor have been fined for safety failings after one man died and another was left seriously injured after falling six storeys through a lift shaft.
In January 2011, work was being carried out to decommission a lift shaft in a building that was being converted into luxury apartments in the Victoria area, when the chain supporting the lift car broke while two men were working on top of it, causing it to fall to the bottom of the shaft.
Of the two men involved in the incident, one was wearing a harness and survived with serious injuries. The other, who was not wearing a harness, tragically died instantly.
T E Scudder Ltd of Great Central Way, Wembley acted as the principle contractor and employer on site. The company pleaded guilty to breaching the Health and Safety at Work Act 1974, was fined £600,000 and ordered to pay £27,408 in costs.
Patrick Pearson of Broadway, Leigh on Sea, Essex, the director of Intervale Ltd, was the contract manager responsible for planning the decommissioning of lift shafts on site. He pleaded guilty to breaching the Health and Safety at Work Act 1974. He has been ordered to complete 120 hours community service and pay costs of £3000.
Health and Safety Executive Inspector Lisa Chappell said: "The hazards associated with working at height and lifting we re not appropriately addressed in the planning stage of this project. Furthermore, those involved in planning the job did not have appropriate training in lifting operations."