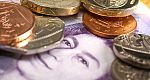 Spring Budget 2017: What you need to know
Published: 08 Mar 2017
Today was Philip Hammond's first Budget as Chancellor, and the last to be delivered in the Spring as it moves to the Autumn. Meaning we have the pleasure of two Budgets this year!
The talk amongst us environmental professionals this week had been around the carbon floor price and a potential large rise for solar tax.
So, what was rumoured and what actually happened...?
What we thought may happen
Chancellor Philip Hammond will today set out his Spring Budget and those with environmental interest will hold their breath. The Budget could have wide-ranging implications for the planned phase out of coal and the cost of low-carbon power subsidies.
Previous Budgets have been believed to have a massive impact on recently reported drops in coal use. Analysis by the website Carbon brief shows the UK's CO2 emissions fell by 5.8% in 2016, after a record 52% drop in coal use.
It is thought one of the main reasons for the drop in coal use is the carbon price floor. This carbon tax doubled in 2015 to £18 per tonne of CO2. It is hoped that the carbon price floor will remain frozen at a maximum of £18 per tonne of CO2 until 2020, as originally announced by George Osborne in the 2016 Budget.
Some of the other hopes for the Budget include:
assistance for low-carbon transport;
levy control framework clarity;
confirmation of the emissions reduction plan.
Many are worried that the new Budget may contain a large rise for solar tax. It is estimated there could be up to a 800% rise in solar tax, resulting in huge costs for companies that have invested in solar panels. In the most extreme examples, investors could actually lose money on their solar panels, which may result in dismantling and removing the panels all together.
Possibly the most important issue is a firm commitment from the Government to continue to uphold key EU environmental legislation, with more than 70% of the UK's environmental laws deriving from Brussels, even after Brexit. This reassurance can also come from commitments made in the Budget.
What actually happened
The 2017 Spring Budget in fact provided little or no clarification to the above.
Further details on carbon prices for the 2020s will be set out at Autumn Budget 2017.
There was some confirmation that the existing levy control framework will be replaced by a new set of controls, which will be set out later in the year.
Aggregates levy rate remains frozen at £2 per tonne. The cap on contributions to the Landfill Communities Fund by landfill operators will increase to 5.3%. There will also be a consultation on extending the scope of the landfill tax to illegal disposals of waste made without a permit or licence.
New legislation will be published which sets packaging recycling targets for 2018 to 2020. By 2020, there will be an increase in recycling targets for:
paper to 75.0%;
aluminium to 64.0%;
steel to 85.0%;
wood packaging to 48.0%.
Targets for overall packaging recycling will increase to 75.4% and for recovery to 82.0% by 2020.