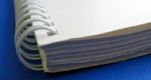 SEPA launch a public consultation on Proposals for an Integrated Authorisation Framework
Published: 07 Mar 2017
The Scottish Environment Protection Agency has launched a public consultation on proposals for an Integrated Authorisation Framework.
It seeks stakeholder views on features of the proposed integrated authorisation framework as a part of the Better Environmental Regulation Programme.
The proposed features set out in this consultation include:
the standardisation, simplification and streamlining of the process for obtaining, modifying, transferring or surrendering an authorisation, replacing the existing regimes with a common framework, where possible;
the introduction of simple environmental outcomes;
the creation of an integrated approach to public participation in decision-making in the authorisation of regulated activities;
an integrated "fit and proper person" (FPP) test across all regulated activities; and
standardisation of arrangements relating to statutory notices (such as information, enforcement and revocation notices).
The full information about this consultation and the online survey are available at:
https://consult.scotland.gov.uk/sepa/integrated-authorisation-framework/
The consultation ends on 12 April 2017.