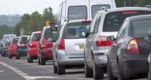 Sadiq Khan to introduce 10 pound vehicle pollution charge in London
Published: 17 Feb 2017
Sadiq Khan, the Mayor of London has said that from October this year, the owners of more polluting cars will have to pay extra charge for driving within the congestion charge zone in central London.
The £10 charge will apply from 23 October 2017 and will affect up to 10,000 owners of the oldest, most polluting vehicles that do not meet Euro 4 standards, typically those diesel and petrol vehicles registered before 2006. The charge will operate on top of the congestion charge which means affected drivers will have to pay £21.50 a day to drive a pre-Euro 4 vehicle in the centre London between 7am and 6pm Monday to Friday.
Mr Khan also launched an online vehicle checker on the Transport for London website to allow drivers to check their vehicles whether the "T-charge" will affect them. The new £10 charge will not apply to taxis.
Dr Peter Steer, the chief executive of Great Ormond Street Hospital, said: "The mayor's drive to clean up the capital's air is fantastic news for our patients and staff. Children living in highly polluted areas are four times more likely to have reduced lung function in adulthood, yet improving air quality has been shown to halt and reverse this effect."
Air pollution is believed to cause almost 50,000 premature deaths every year in the UK from illnesses associated with pollutants such as NO2 and ozone.