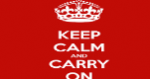 EU Referendum: what next?
Published: 25 Jun 2016
The referendum, announced early this morning, sets in motion an historical event - withdrawal from the European Union.
These are major changes, which certainly will not take place overnight.
EU legislation is tied to UK legislation intrinsically, which means our Government will be very busy sifting through the archives, considering, repealing, replacing and rewriting UK legislation to reflect the new position of the UK. It is a task which will take much time, years in fact.
Cedrec is the best place to stay updated with these changes as they come along. The new legislation, the old legislation and everything in between, will be analysed by our team of legal authors and consultants so we can continue to deliver our Plain English legislation to make understanding and complying with these huge changes easy.
In the case of safety law, much may stay the same. The UK's Health and Safety at Work etc. Act 1974 is one of the most successful pieces of Health and Safety legislation in the world, and it is not EU in origin. Much environmental legislation, however, implements EU legislation based on the European Communities Act 1972. This legislation would be abolished under proposed changes proposed by the Vote Leave campaign. It would mean a large amount of amendments to environmental legislation, in order to change the enabling legislation over from EU to UK, and large amounts of EU legislation being removed completely.
How will Cedrec keep you updated?
You can trust that Cedrec will be making sure both legislation and our working document, Process of withdrawing from the European Union, are updated as changes come through, keeping you informed.
Our January 2017 Legislation Update Roadshow will this time focus on what the Brexit means for you and your company, and we're already close to finalising dates and venues. So keep an eye on our Events page, as its more crucial than ever before that you come along and keep on top of things.
In the meantime, follow Cedrec on Twitter @cedrec_news, and subscribe to our monthly bulletins for updates in our four sectors of speciality; planning, energy, environment and safety.
For more information, see the: