Register of Legislation
Give us a call
0191 490 6700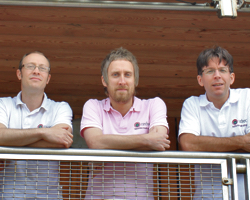 Trying to work out what legislation applies to you is hard work. There's Acts, Regulations, guidance, and now there's retained European things to worry about! How do you know what's still in force?
If you're struggling a bit with it, we'll let you borrow one of our expert consultants and produce your Compliance Obligations Register for you.
The process is simple. We give you a call. We ask you some questions (actually, a lot of questions). We work out what legislation affects you. If things are a bit complicated, we can do a remote site tour or consultant visit to gather what we need.
Your Register will be tailored specifically from your answers, and we'll explain what the legislation is and why it's relevant to what you do. It's all set out very clearly, and links seamlessly with Cedrec.
We'll also provide you with a separate Compliance Action Plan, which flags up areas you may need to work on. We'll help you and suggest some actions for improvement that can slip straight into your management system andbe worked towards to ensure your compliance.
Accreditation bodies have always recommended our Registers as part of achieving accreditation, and we're particularly proud of them. We can create one for you from £1250.
We can go that little bit further too. Do you want us to keep your register updated? Do you need it to include extra sites? Just give us a call and tell us what you need.
Still not convinced? Here's Rob from City & Kent Cleaning Ltd to put the squeeze on:
"Cedrec was recommended to us to assist in drawing up our legal register for ISO 14001 certification after our stage one initial assessment highlighted some "out of date" legislation in our first effort. This was after a good number of hours searching supposed online help sites! Our experience was great. Through Cedrec's discussions with key individuals in our company covering our areas of operation, trading premises, waste handling, equipment, current contracts, etc. we were presented with a comprehensive register within just a few days.
We are pleased to say that we achieved certification at our first assessment 5 months after we began the process. Part of the credit for this must go to the individuals at Cedrec who were friendly, helpful, knowledgeable and professional and we would have no hesitation in recommending them to others seeking help with this accreditation"
Rob Herran,
City & Kent Cleaning Ltd