Legal Desk Research
Give us a call
0191 490 6700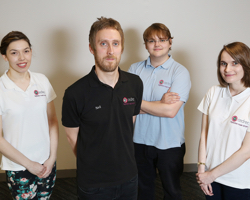 Legislation is really complicated. That's why we put it into Plain English so you can understand it. But if there's something nagging away that you can't get your head around, just drop us an email.
It could be about a change in your business, like using more packaging, switching from one chemical to another or what you need on your waste transfer notes. Maybe you're taking on more staff and you need help with your health and safety obligations.
Whatever it is, we'll give you honest, friendly and accurate advice. We've got over 20 years' experience and we've gathered some fairly obscure knowledge in that time!
None of our competitors would give you this level of support. We're nice like that.
Just see how happy Malcolm from Peppers Cable Glands is:
"The support from you this year has been exceptionally helpful, timely and delivered with, how can I put it, a smile? Excellent customer service!"
Malcolm Perry,
Peppers Cable Glands