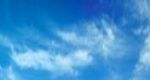 UK committed to net zero greenhouse gas emissions by 2050
Published: 17 Jun 2019
The Prime Minister Theresa May has announced that the UK will end its net contribution to climate change by 2050, compared with 1990 levels, therefore making the UK the first G7 country to legislate for net zero carbon emissions.
The Climate Change Act 2008 (2050 Target Amendment) Order SI 2019/1056, amends the Climate Change Act 2008 to add the new target date.
This announcement follows recommendations from the Government's independent advisory body, the Committee on Climate Change, that to keep our Paris Agreement target of 1.5 degrees C, we must achieve net zero CO2 contributions from every part of our economy.
Currently, the largest contributions to UK greenhouse gas emissions come from heating, transport, production of electricity as well as agriculture. The achievement of net zero targets might need to rely on the development of carbon capture and storage technology.
However, the UK Government states that it is imperative that other major economies follow suit and for that reason, the UK will conduct a further assessment within five years of implementing the new legislation to confirm that other countries are taking similarly ambitious action, multiplying the effect of the UK's lead and to ensure that our industries do not face unfair competition.
Today Theresa May will also meet young science and engineering students to discuss the ambitious new target and what must be done to achieve it, as well as gain views on the progress on the existing commitments on climate, waste and biodiversity.
The Prime Minister said: "As the first country to legislate for long-term climate targets, we can be truly proud of our record in tackling climate change. We have made huge progress in growing our economy and the jobs market while slashing emissions.
"Now is the time to go further and faster to safeguard the environment for our children. This country led the world in innovation during the Industrial Revolution, and now we must lead the world to a cleaner, greener form of growth.
"Standing by is not an option. Reaching net zero by 2050 is an ambitious target, but it is crucial that we achieve it to ensure we protect our planet for future generations."
The Environment Agency's Chair, Emma Howard Boyd said: "I'm delighted to see the PM set a legal target for the UK to reach net zero carbon emissions by 2050. This is not only the right thing to tackle the climate emergency for future generations but a huge opportunity to increase our energy efficiency, improve our resilience and deliver a greener, healthier society.
"We know that investing in zero carbon solutions is good for growth - boosting jobs and the economy - and is cheaper for business, organisations and Government to tackle climate change now than to manage its impacts in the future."
For more information, see the:
Climate Change Act 2008 (2050 Target Amendment) Order SI 2019/1056.